Do you know how to do a good kitchen organizer?
---
---
How to do a good job in kitchen storage, do you know?
There are a lot of things in the kitchen, whether it is tableware, cooking tools or condiments, but you can't put too many things on the countertop. Firstly, it is inconvenient to cook, and secondly, the kitchen is messy. Then we need some effective storage methods to help. Guangzhou Biaofu Hardware will tell you a few coups for kitchen storage.
hide
After throwing away some useless or broken kitchen utensils, the most important thing to simplify is to " hide " . Such items are usually used infrequently. We can use floor cabinets, high cabinets designed according to the wall, and even some awkward corners to store them in categories, out of sight but within reach.
Under the sink is a storage space that is often overlooked by people, but it is very suitable for storing detergent and cleaning tools. Put the cleaning agent on the horizontal bar, and then put the rags, brushes, etc. in the storage basket, and sort them out, so that you don't have to wait until you need to use them to find out what's missing.
drawer
The drawers in the kitchen are the main force for storing small items. Chopsticks, spoons, and forks are in their proper places, and they look much more organized. There are many transparent plastic boxes without lids on the market, which are cheap and easy to use. They are used for proper storage. The part at the corner should also be fully utilized. This kind of oblique drawer connected by two places helps storage on the one hand. On the other hand, it is also an ingenious design.
hang up
The wall of the kitchen cannot be ignored either. It is also a very important knowledge to use storage, shelves, and hooks to put kitchen utensils on the wall and actively open up storage space. Hanging, nailing or sticking are all very good methods, especially suitable for small apartments. It expands the kitchen area unknowingly, which is a pleasant surprise. Wall-mounted storage racks are super space-saving, easy to access, and add a sense of space to the kitchen.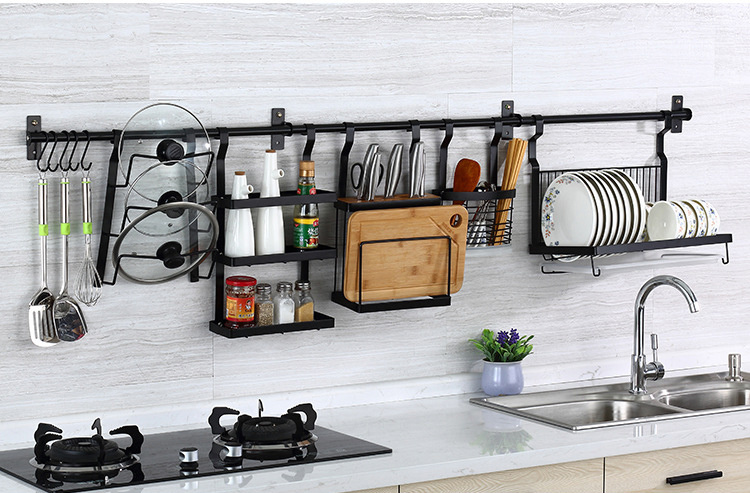 Guangzhou Biaofu Hardware Co., Ltd. has launched several hot-selling kitchen storage racks, which are easy to install, economical and practical. Use it now!
---
Related news
---
2019-12-31
China 's raw material prices are rising rapidly.steel is rising by 45%, chrome plating is rising by 10%, even the cost of cartons are also rising by 100%.
---
2017-10-12
top Manufacturer of Shop fittings. Guangzhou Beautiful Hardware. Welcone to meet us at:booth Hall 1/G47-4 session:5-9 march,2017
---
2017-12-22
he 124Th Canton Fair Invitation
The 124Th Canton Fair Invitation Glad to inform you that Beautiful Hardware takes part in 124TH Canton Fair in Guangzhou,China.
---